DELIVERING VALUE,
BRINGING PEACE OF MIND
IBS committed to all Stakeholders
Today, IBS provides one-stop, end-to-end solutions to meet the passive infrastructure needs of operators-from site survey and mapping in great locations, to tower design and installation, to maintenance and monitoring-IBS offers "Peace of Mind" and value to our clients.
We offer value to you in term of :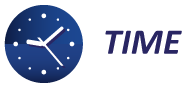 Speedy roll-out of new sites
Focus on your coreb business
Hassle-free maintenance

Strategically located sites
High level of security
Client oriented support organization
Local and regional support

Reduce CAPEX requirements for network rollouts
Reduce OPEX via infrastructure sharing Focus on your coreb business
---
By outsourcing tower operation and management, our clients are able to focus on their core business in providing mobile services and maximize their revenues and profit without the day-to-day distractions and complexities of operating passive infrastructures.
Advanced technical knowledge built on past experience, ample in-house resources, solid commitment to quality, speed to market, and the ability to save clients money on capital expenditure and operating costs have become the hallmark of our excellence.
More than just a managed services provider, IBS is your strategic planning partner. We collaborate with you to formulate and execute your plans. You can rely on our industry expertise and talented people to help you design the configuration of your next network expansion.
Our top priorities are safety, quality, rapid deployment and cost effectiveness. We take great pride in offering the highest levels of services, constantly tailored to meet the unique needs of every client.
Through efficient planning and effective communication skills, IBS has successfully bolstered its reputation as "Total Solutions Provider."